Buick Oil Change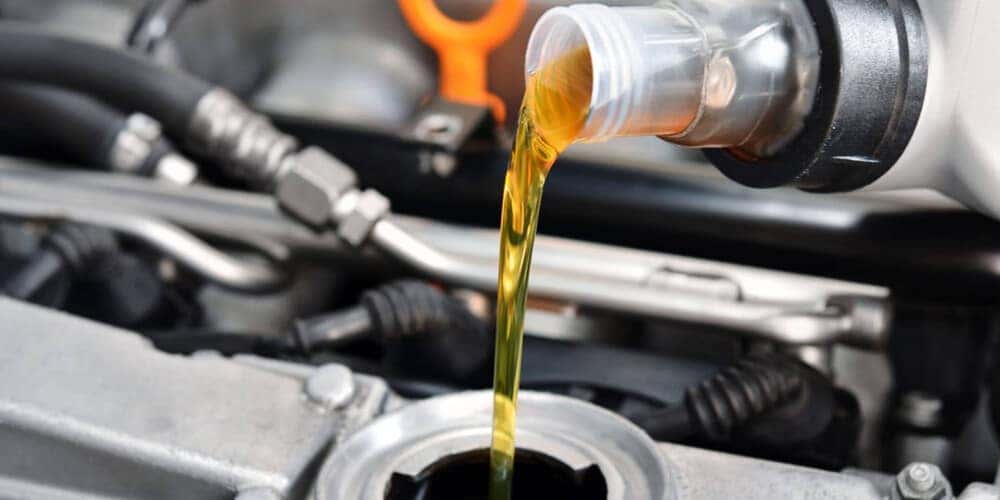 ---
If you are driving down Winter Haven roads, you will need to keep your vehicle running smoothly with regular oil changes. When it's time for an oil change, you can rely on our service team at Buick Lakeland for all of your oil change and service needs. However, you might be wondering how to change your oil for your Buick, how often you would need to change your oil, and why you would need to change your oil for your Buick vehicle. Learn more about your Buick oil change below, and don't hesitate to contact our service team if you have any questions.
The Oil Life of a Buick Vehicle
The oil life depends on the make, model, and year of your particular Buick vehicle, however, most of them are equipped with an Oil Life Monitoring System (OLMS). The OLMS is used to monitor your vehicle's speed, engine temperature, and how often you drive on Bartow roads in order to let you know when it is appropriate to get an oil change. The OLMS can monitor a wide variety of conditions such as engine revolutions and temperature in order to help you know when it is time for an oil change. 
As soon as you see on your OLMS system illuminated, be sure to visit us at Buick Lakeland as soon as possible. Generally, your oil should be changed roughly every 3,000 miles but you can go longer depending on your driving habits, vehicle age, and road conditions. Regularly changing the oil in your vehicle can lubricate your vehicle in order to optimize performance. Be sure to check in with your OLMS and/or owner's manual as often as possible. 
What is the Best Oil Option?
Choosing the proper oil grade is crucial for your vehicle's performance. Whether you choose a conventional option or a synthetic oil option, you can choose from several options such as the ACDelco Gold Conventional Oil, ACDelco Dexos1™ Full Synthetic, and Mobil 1™ Full Synthetic. If you have questions about which options is best for your vehicle, schedule an appointment or visit us today.
Get Complimentary Maintenance with Buick Lakeland
When you purchase a vehicle with us, you'll be able to experience 24 months or 24,000 miles (whichever comes first) of complimentary maintenance from the initial date of sale. This agreement is for people who purchase their new vehicle at Buick Lakeland, and is not intended as an additional insurance policy. Essentially, you'll be able to have services redeemed that fall under these following intervals:
6-month/7,500-mile maintenance

12-month/15,000-mile maintenance

18-month/22,500-mile maintenance

24-months or up to 24,000-miles maintenance
Services not included are services that don't fall under the above intervals such as mechanical breakdowns, hose repairs, brake pad repairs, and more. Learn more at Buick Lakeland.
Visit Us At Buick Lakeland near Brandon!
If you are looking for means to save money on your Buick Lakeland visit, see our rotating service offers for additional savings.